The Bundle
When combined with your favorite eye cream or serum, our reusable masks will provide your under eyes with smoothing hydration & protect your skin from makeup fallout. Choose from two super cute designs, and store them within our adorable mirrored compact that we've designed with Barcelona based artist, Mireia Ruiz.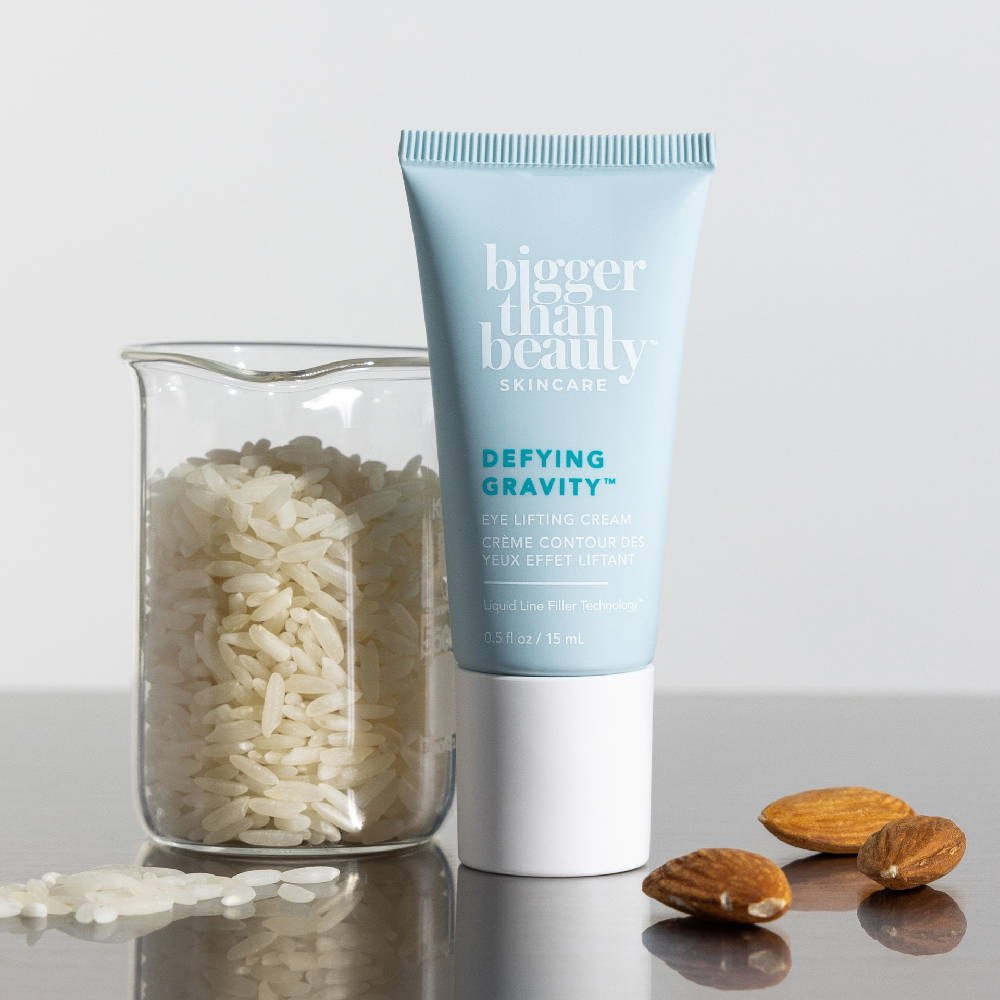 Defying Gravity Eye Cream
Bigger Than Beauty's gravity-defying eye cream delivers line-smoothing hydration that instantly brightens the eye area for a lifted appearance.