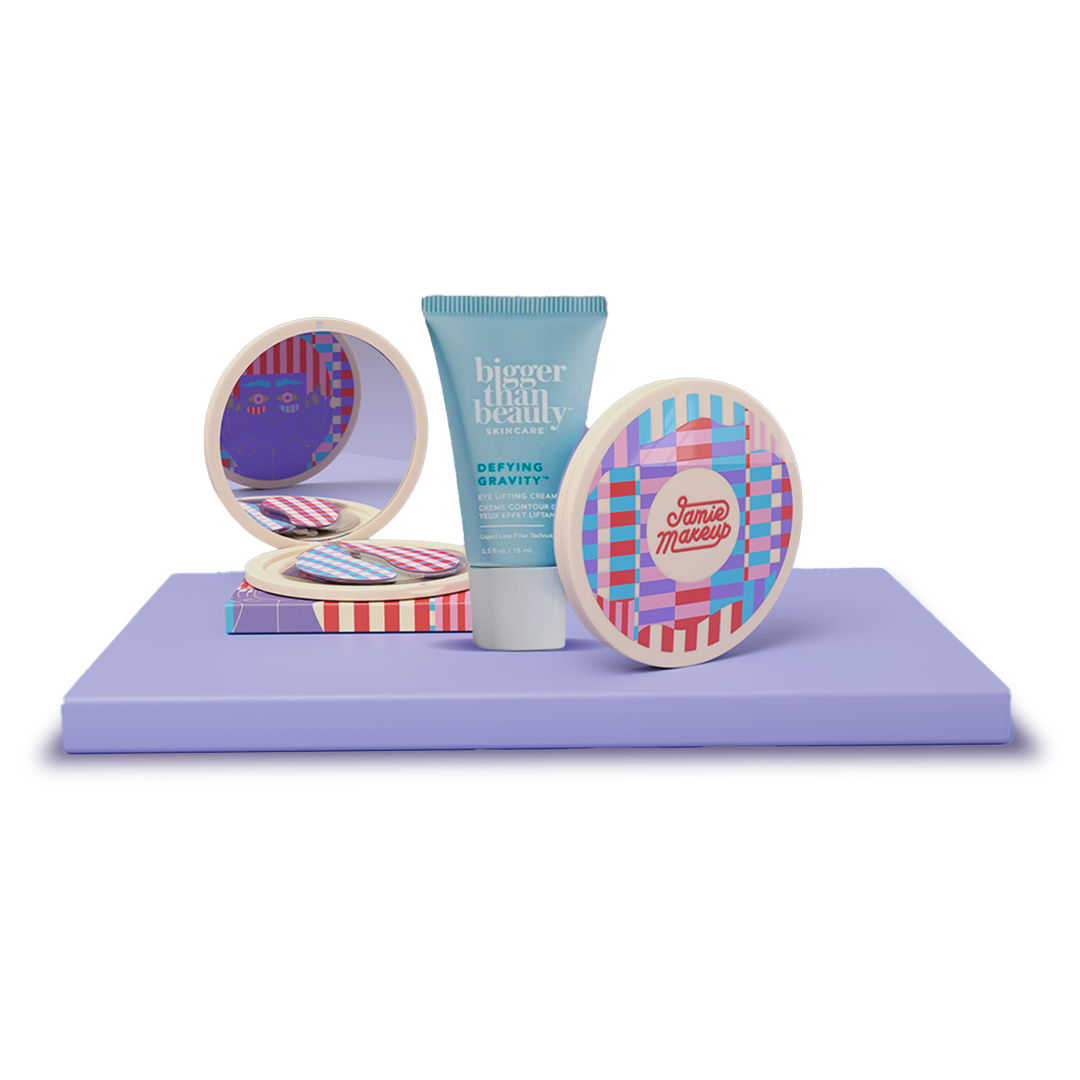 Meet the ultimate duo for smoothing hydration! In partnership with Bigger Than Beauty Skincare, this eye set delivers an instantly brighter eye area for a lifted, glowing appearance. Choose one of the two unique Multeye Mask designs, and store them within the adorable mirrored compact, perfect for under eye luxury on-the-go.
$70.00
Our reusable under-eye masks help get the most out of your favorite eye cream or serum, all while protecting your skin from makeup fallout. Comes with our fabulous mirrored compact for storage when not in use.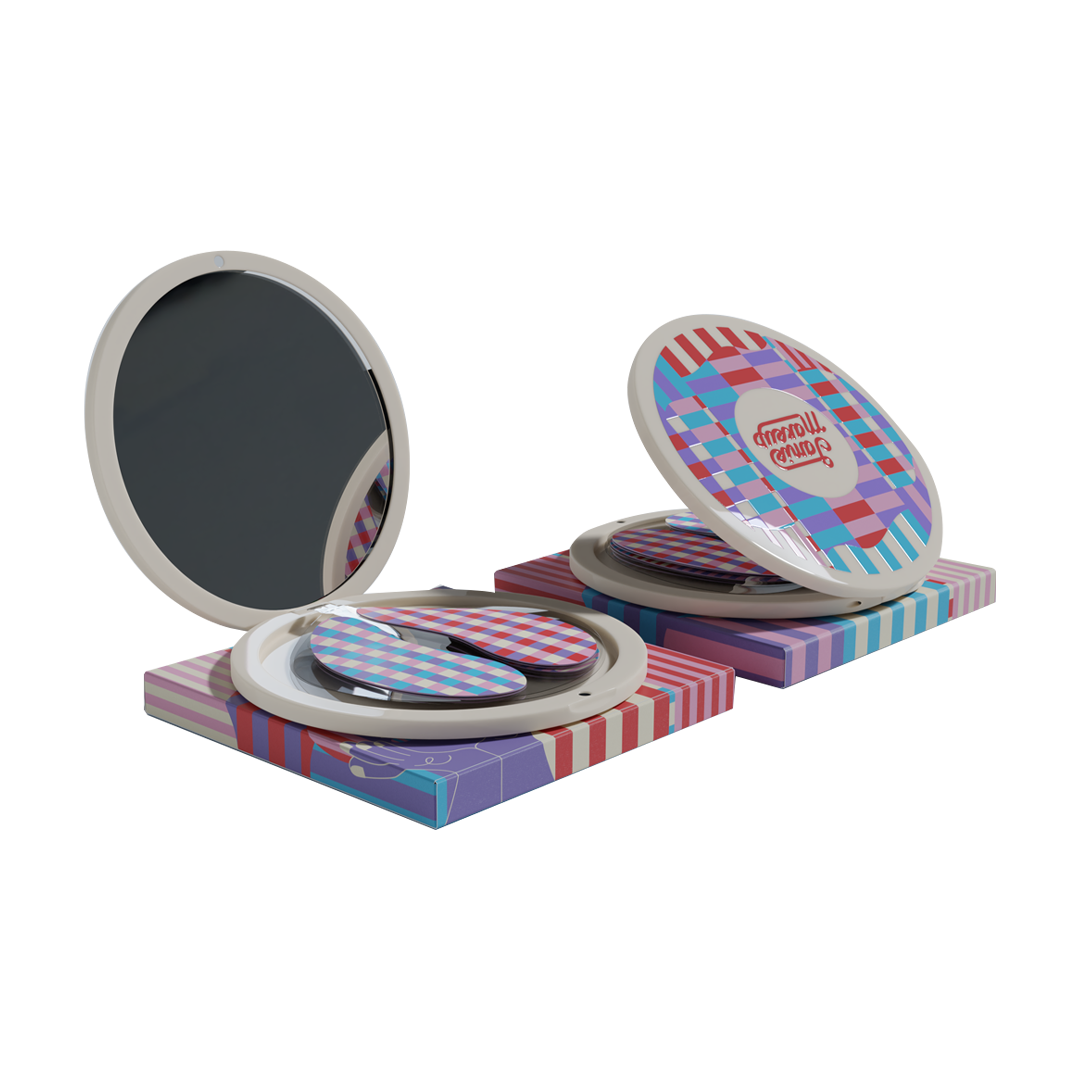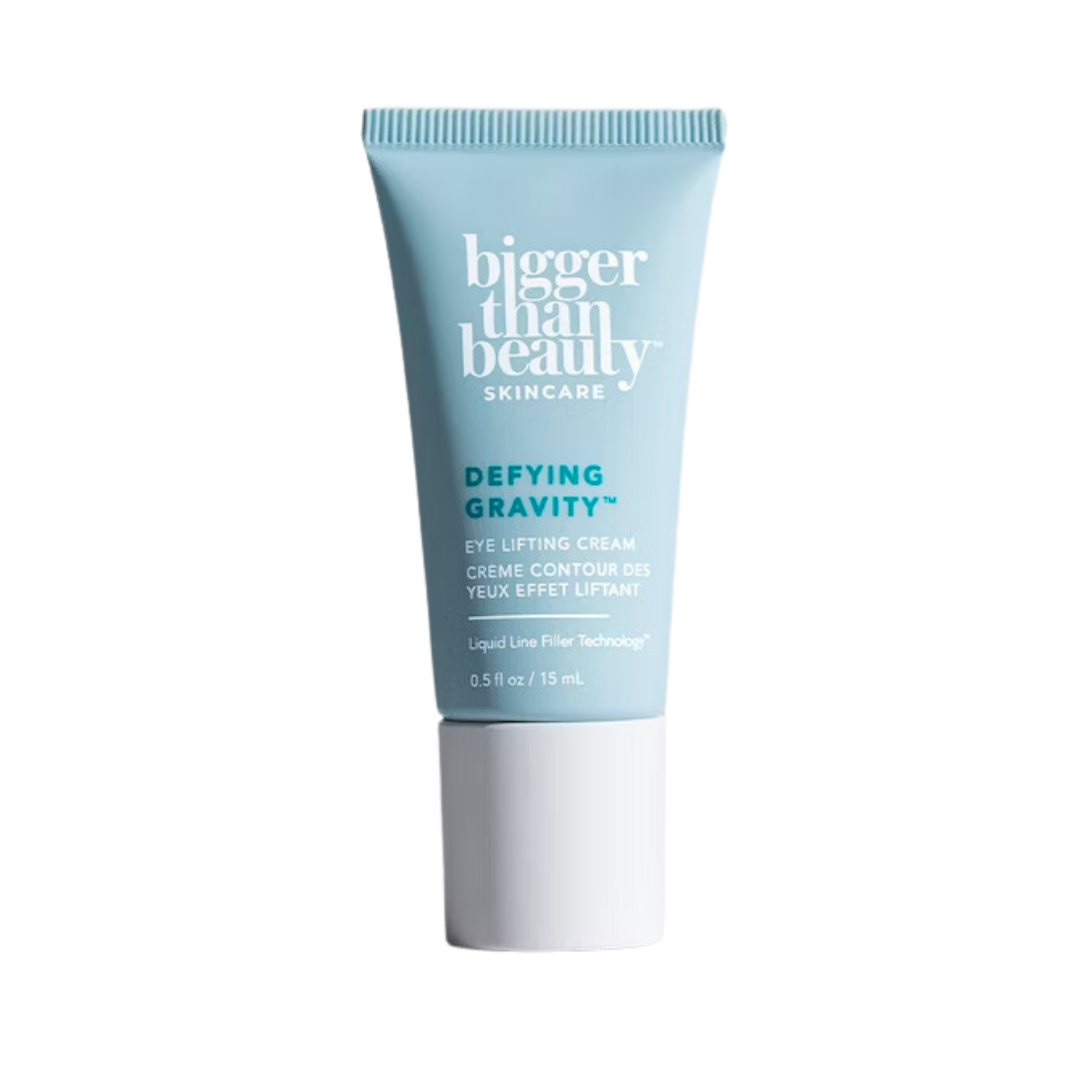 Prep your skin with our Defying Gravity™ Eye Lifting Cream, then apply the Jamie Makeup Multeye Mask and leave on for 10 minutes for best results. Remove the masks and gently massage any excess product into your skin.
After each use, rinse patches with warm water and soap. Dry before placing back into compact.